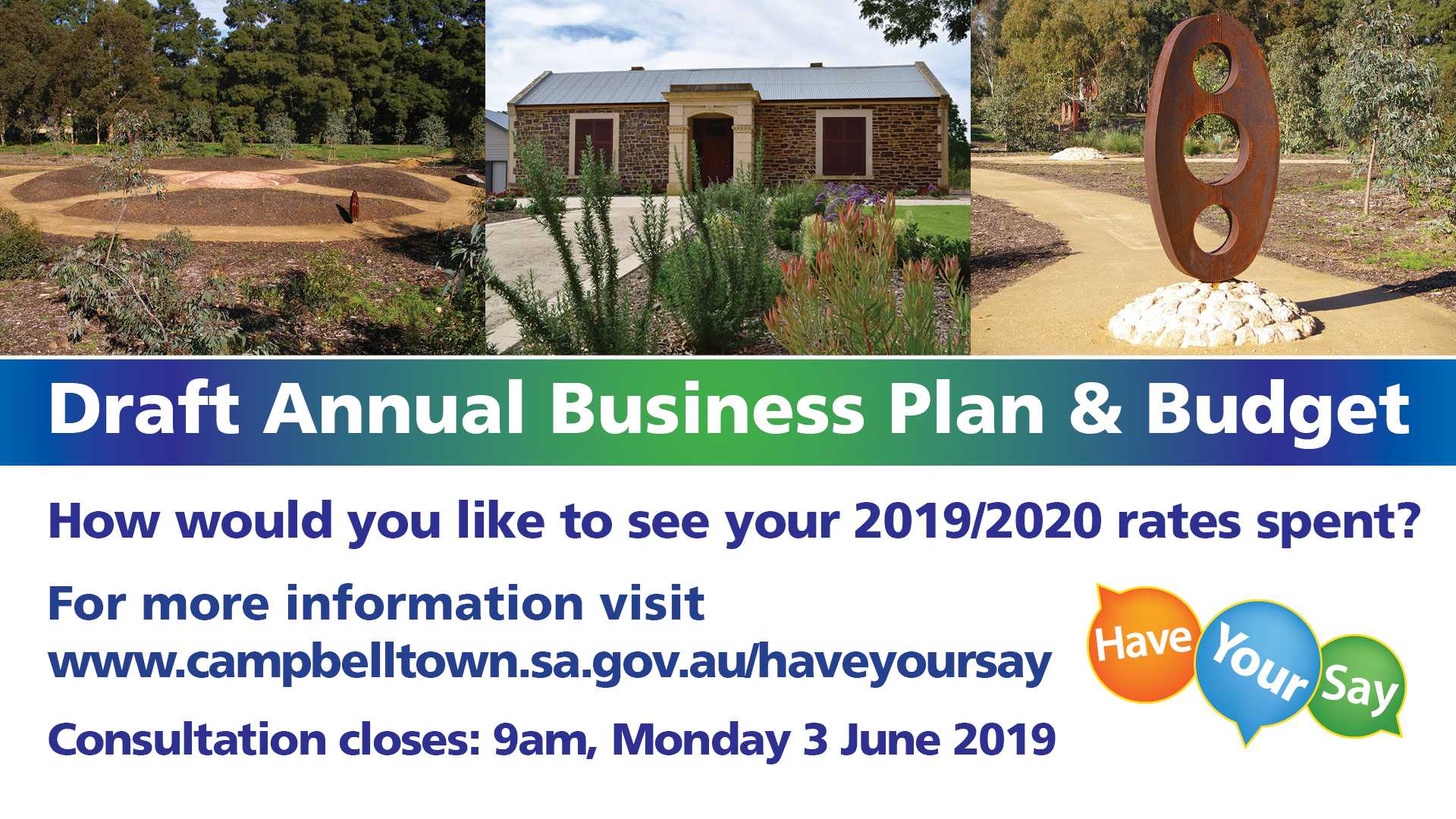 Romeo's digital screens
24 May 2019
Our digital screens are a great way for councils to communicate important information to local residents.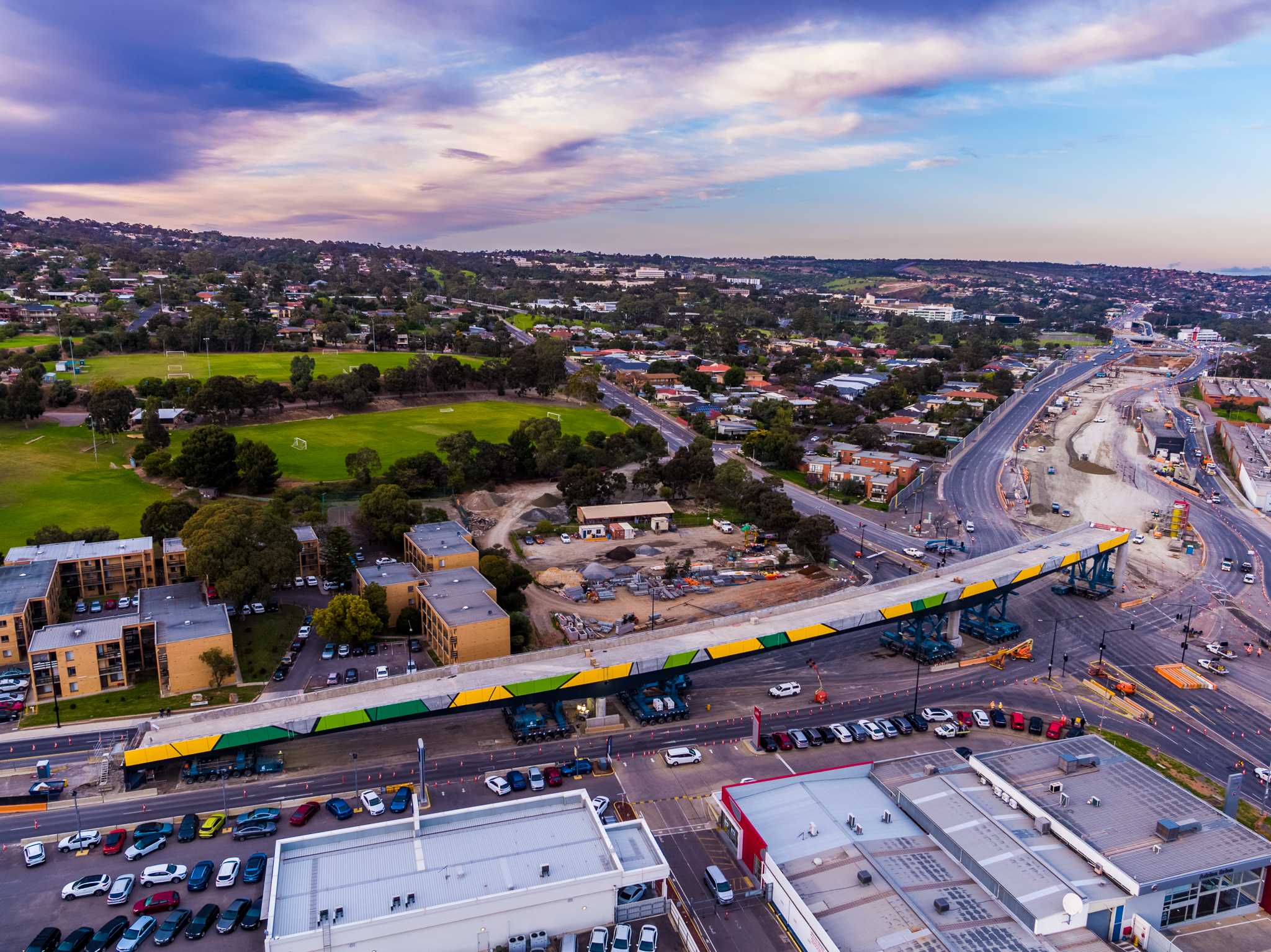 Darlington Upgrade
22 November 2018
We're proud to be Gateway South's community engagement partner for the $620 million Darlington Upgrade project.  Over the past two years Blue Tongue has delivered more than 80,000 pieces of targeted communication to local residences and businesses.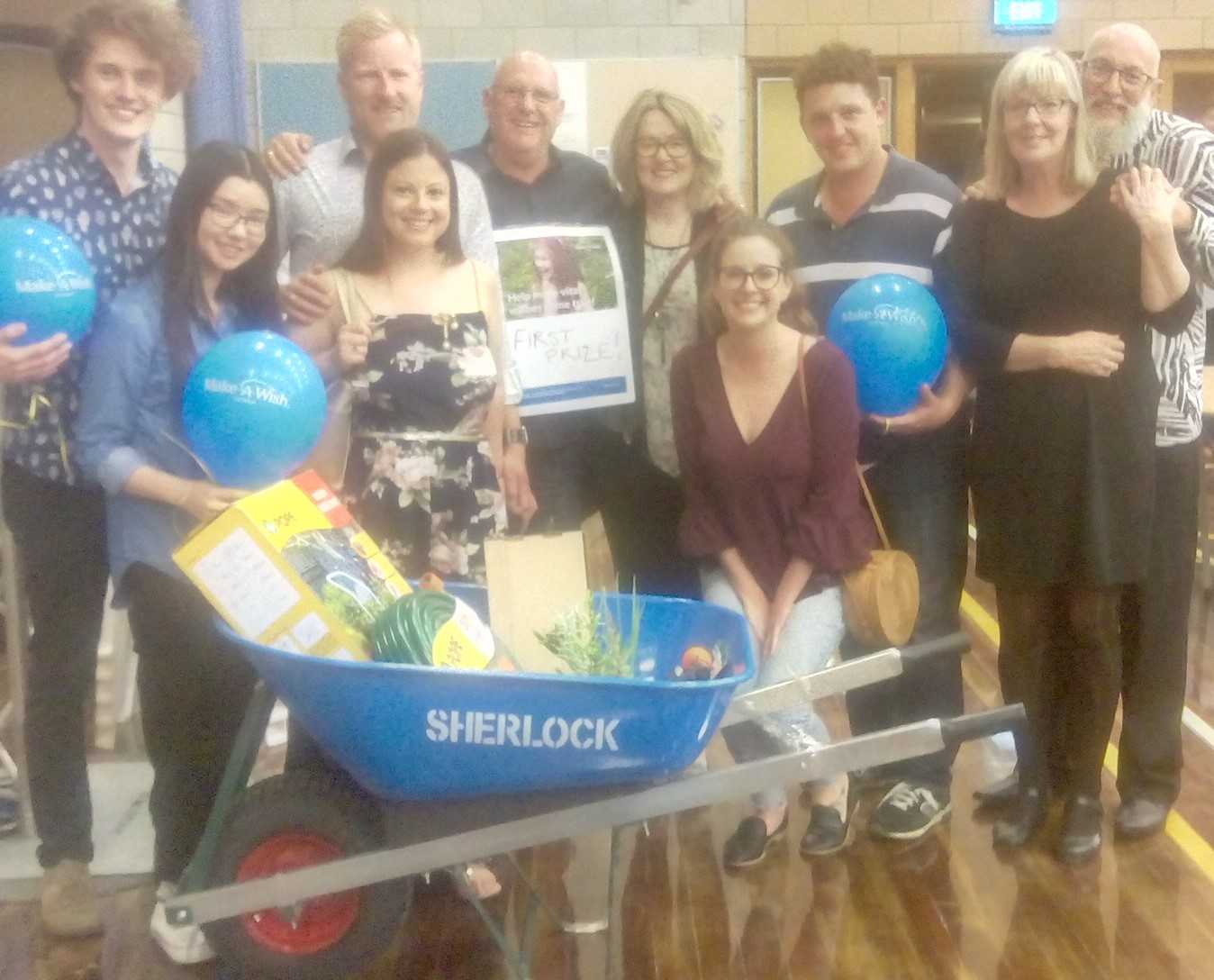 Make a Wish Foundation Quiz Night
30 October 2018
Thanks Gateway South and Fulton Hogan. Congratulations on raising more than $12,000!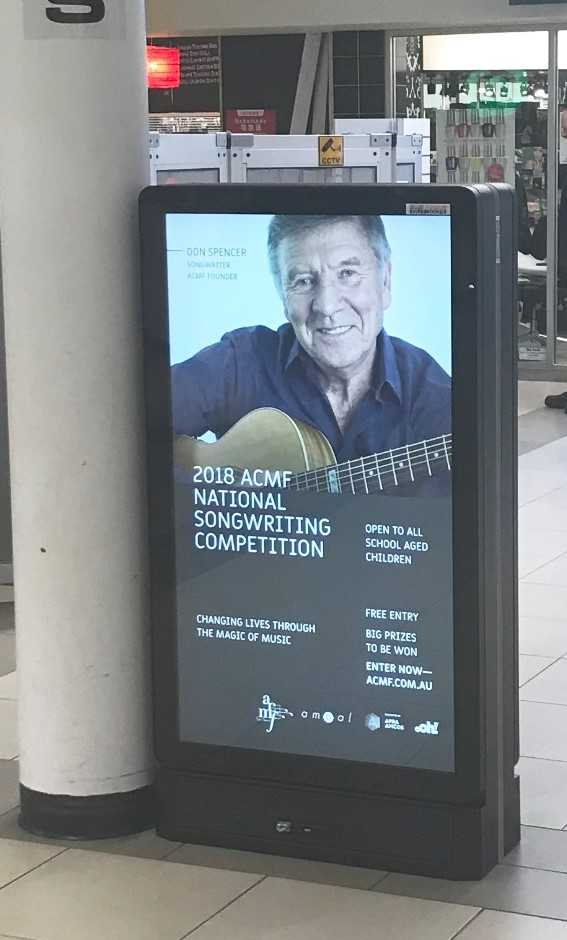 Digital rollout
12 October 2018
Our digital upgrade continues with a new double sided panel at Arkaba Village.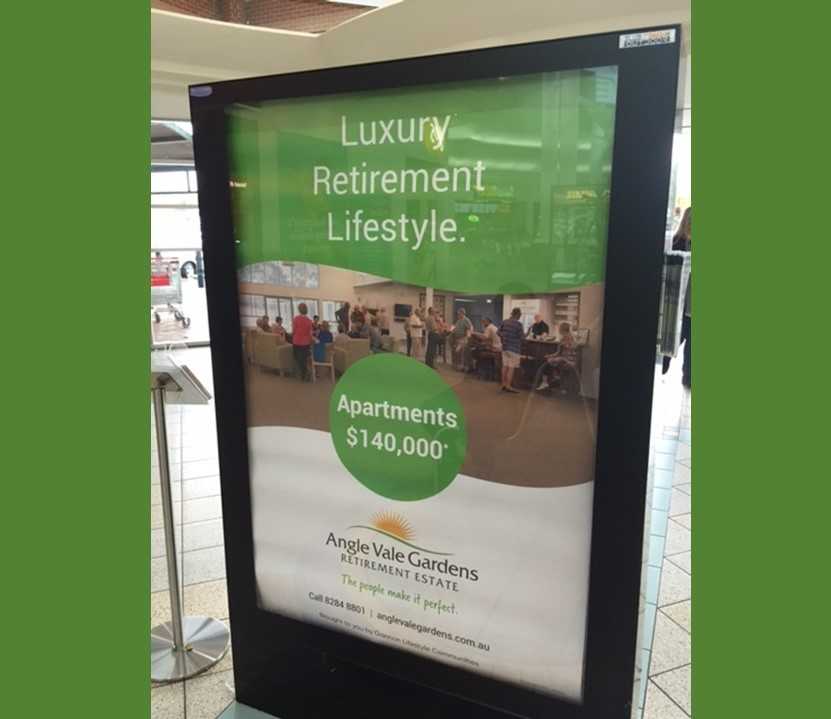 Angle Vale Gardens
14 September 2018
Local area marketing at Munno Para is working for this local retirement village.
St Columba
23 March 2018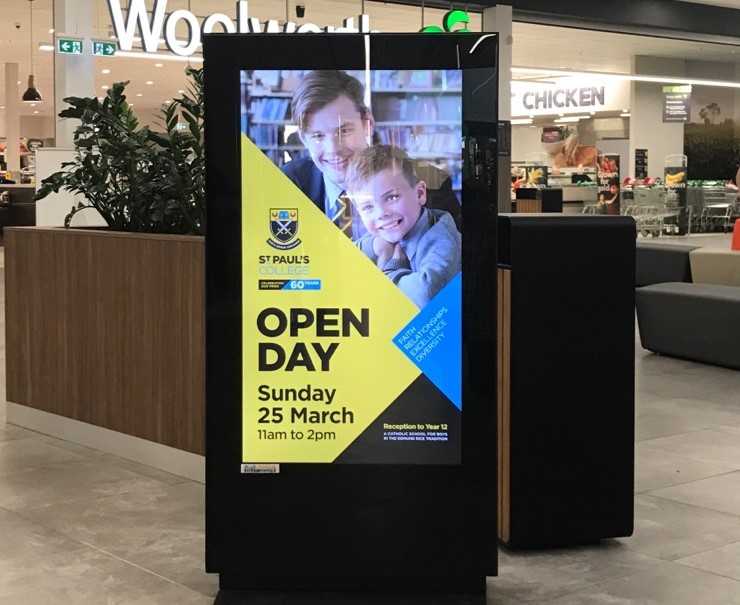 New blueloop screen at Gilles Plains Shopping Centre
16 March 2018
Recently installed and already attracting interest from the locals.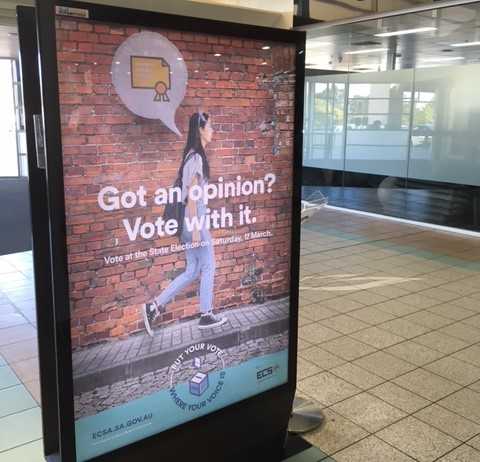 SA State Election March 17
23 February 2018
Getting the word out.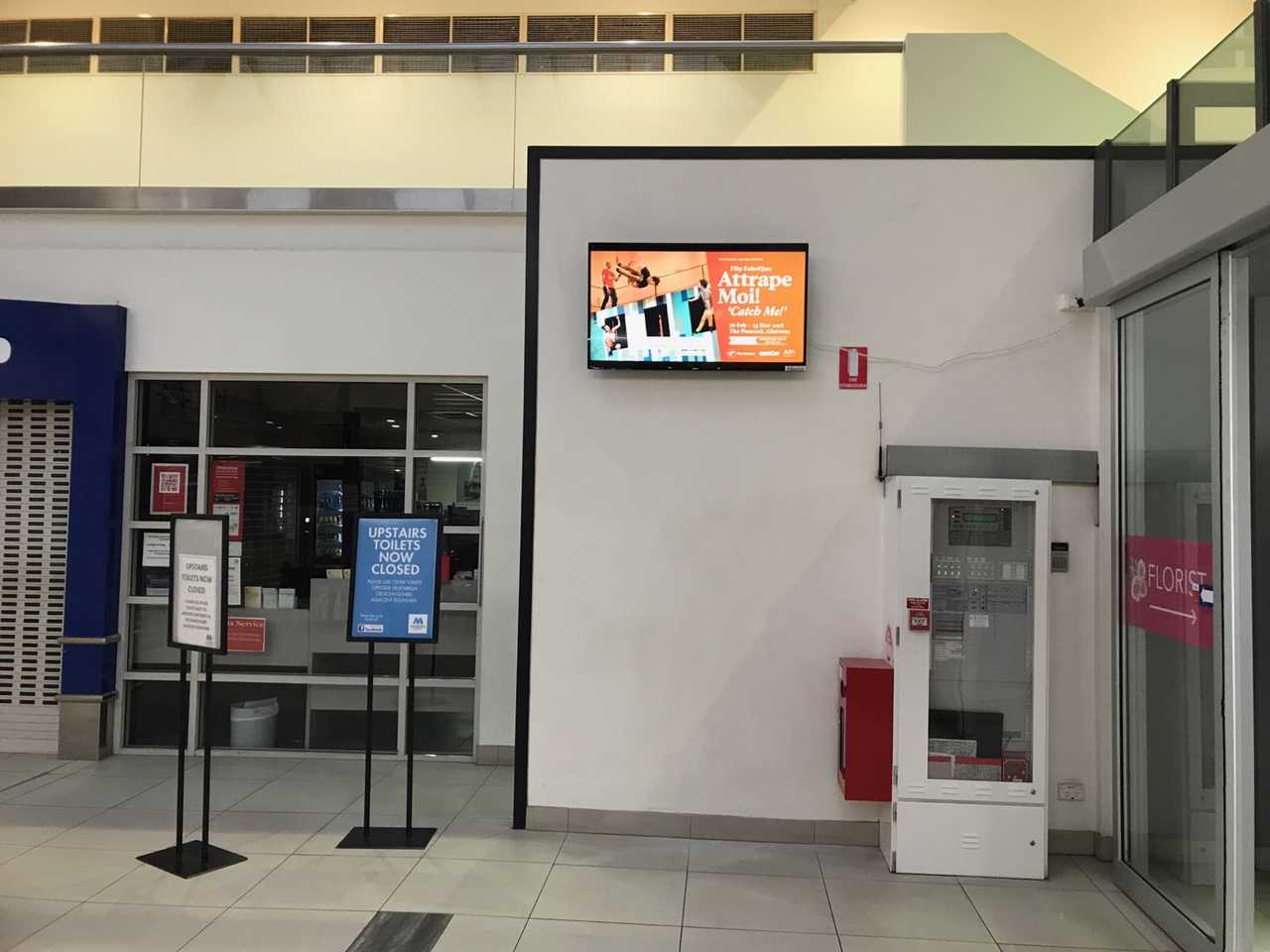 New blueloop screen at Marden Shopping Centre
21 February 2018
Today we launched a new blueloop screen at Marden Shopping Centre, located opposite the cafe.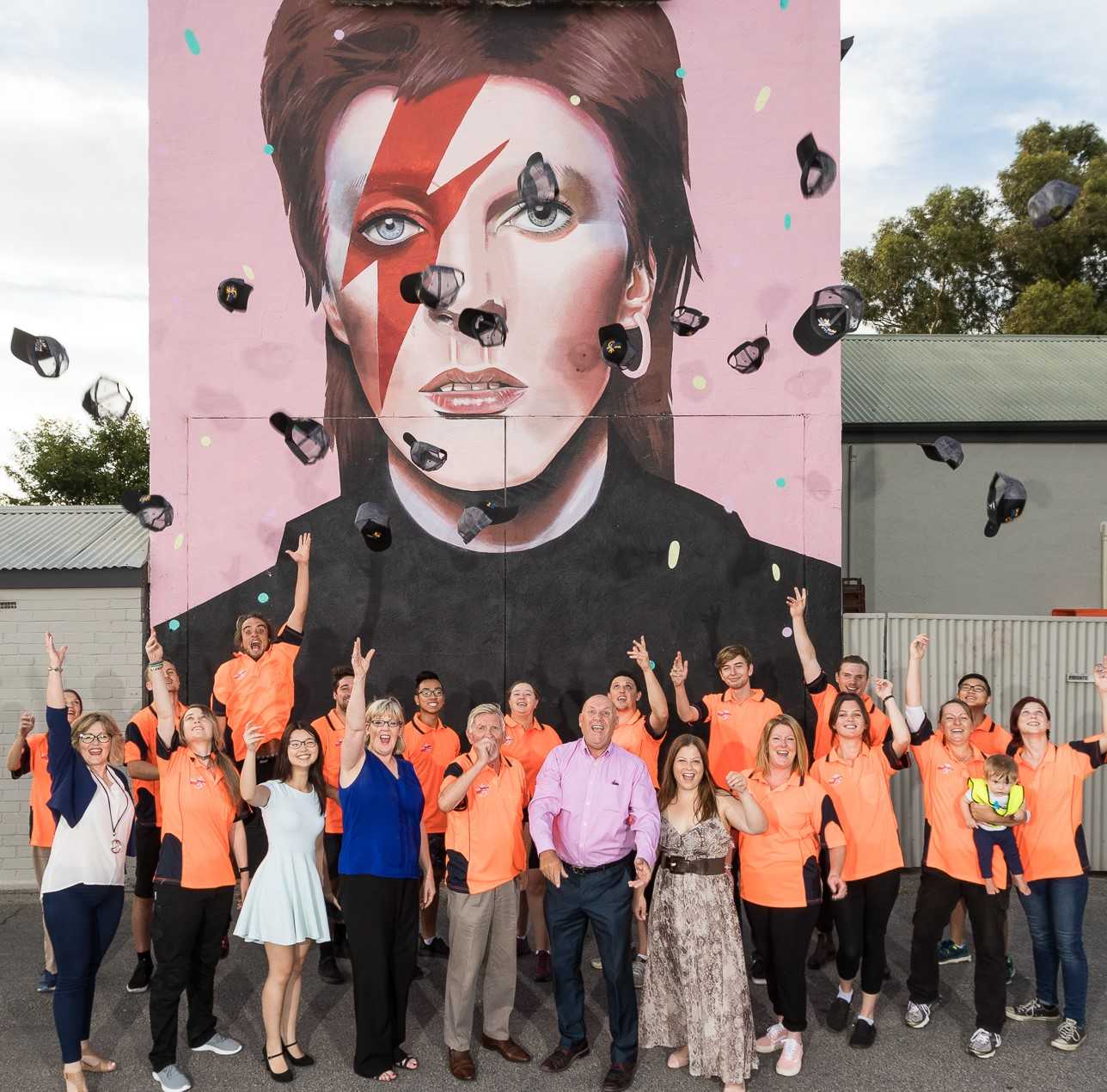 Blue Tongue turns 10!
20 February 2018
Today we celebrated our 10th anniversary. It was great to see our clients and supporters this morning at a special breakfast at the maid hotel.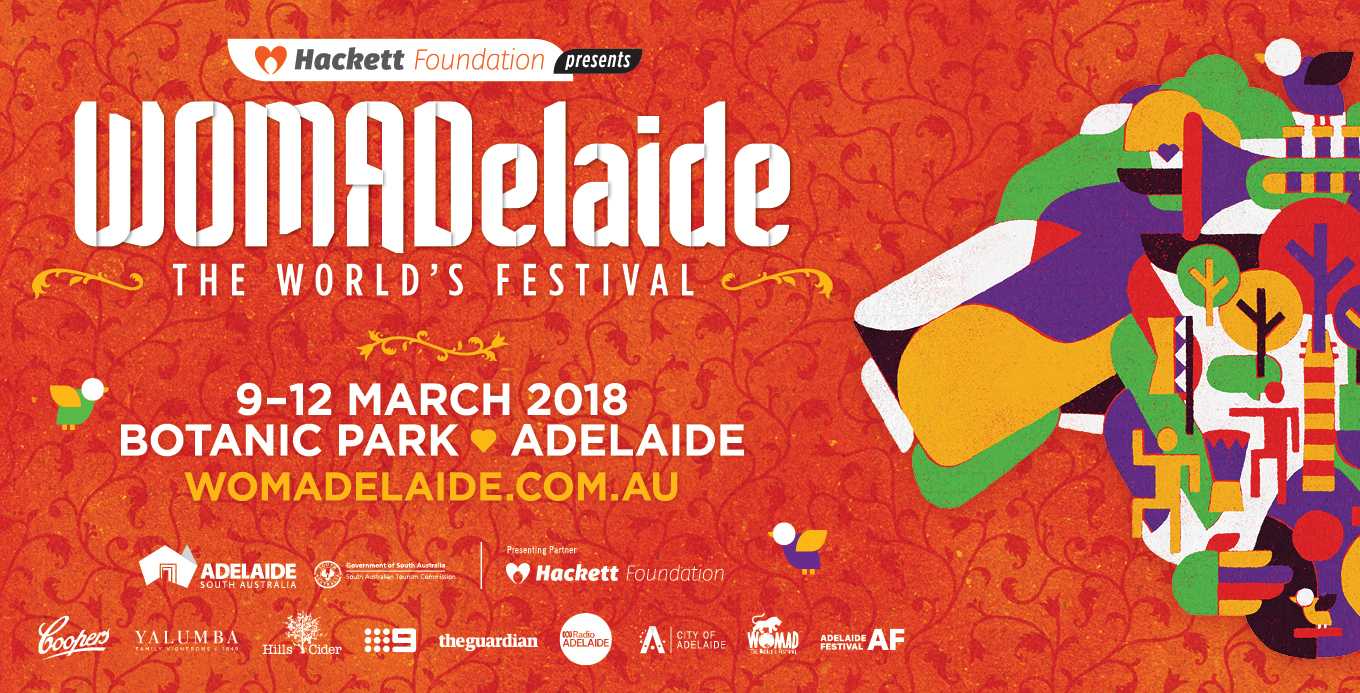 The World's Festival
4 December 2017
WOMADelaide is back next year with a fantastic line up of international artists. We're helping to promote this event on our 20 blueloop digital screens around Adelaide.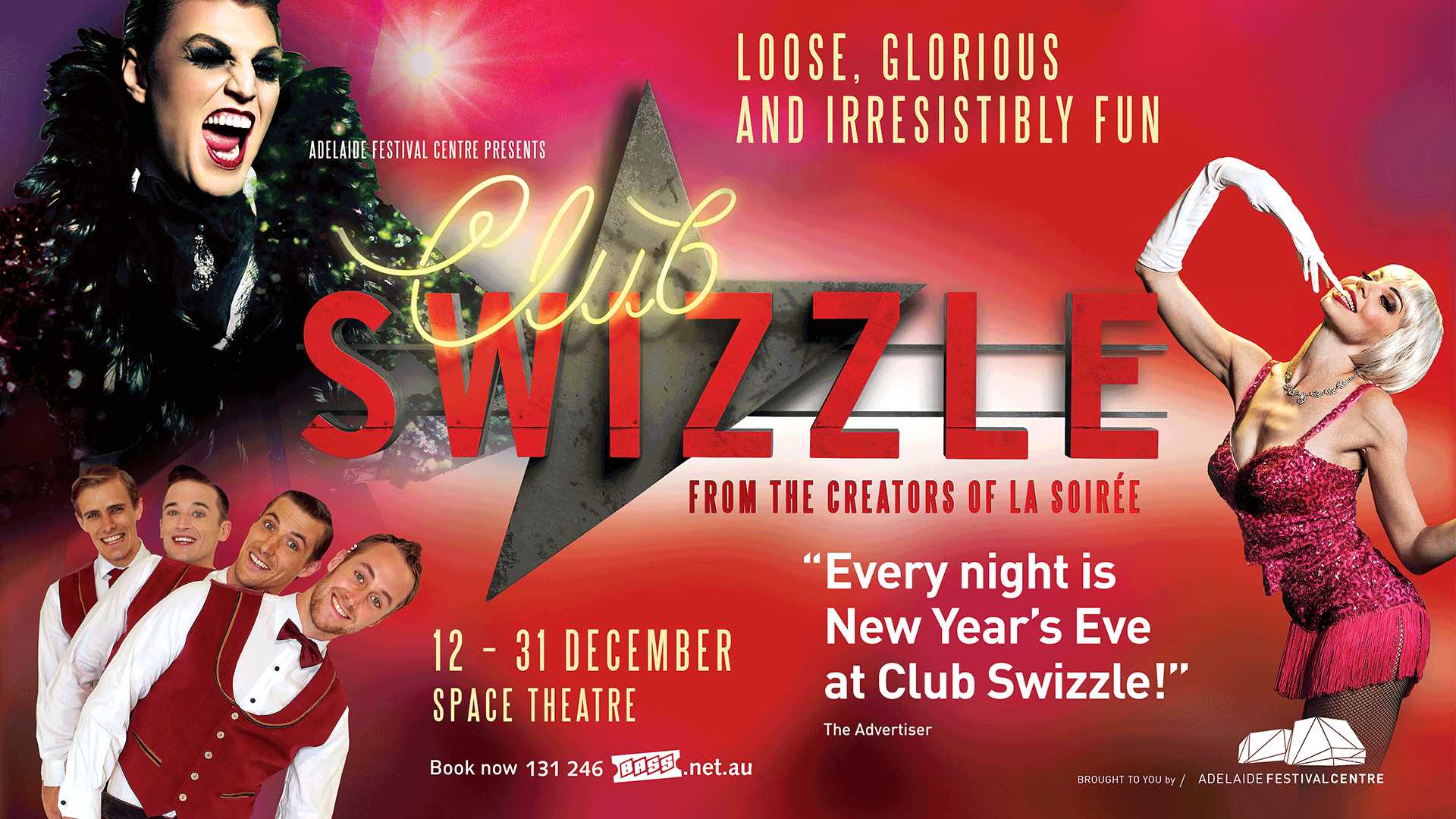 Adelaide Festival Centre - Club Swizzle
24 November 2017
We launched a blueboard and blueloop campaign this week for Adelaide Festival Centre's Club Swizzle. Looks like a great show!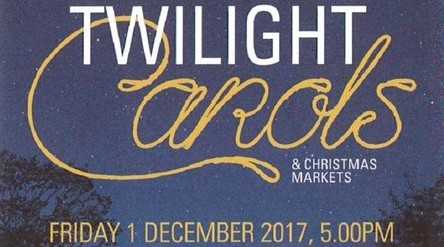 Sing-a-long anyone?
10 November 2017
Our distribution team has delivered hundreds of postcards informing locals of The City of Norwood Payneham & St Peters Twilight Carols at Linde Reserve on 1 Dec.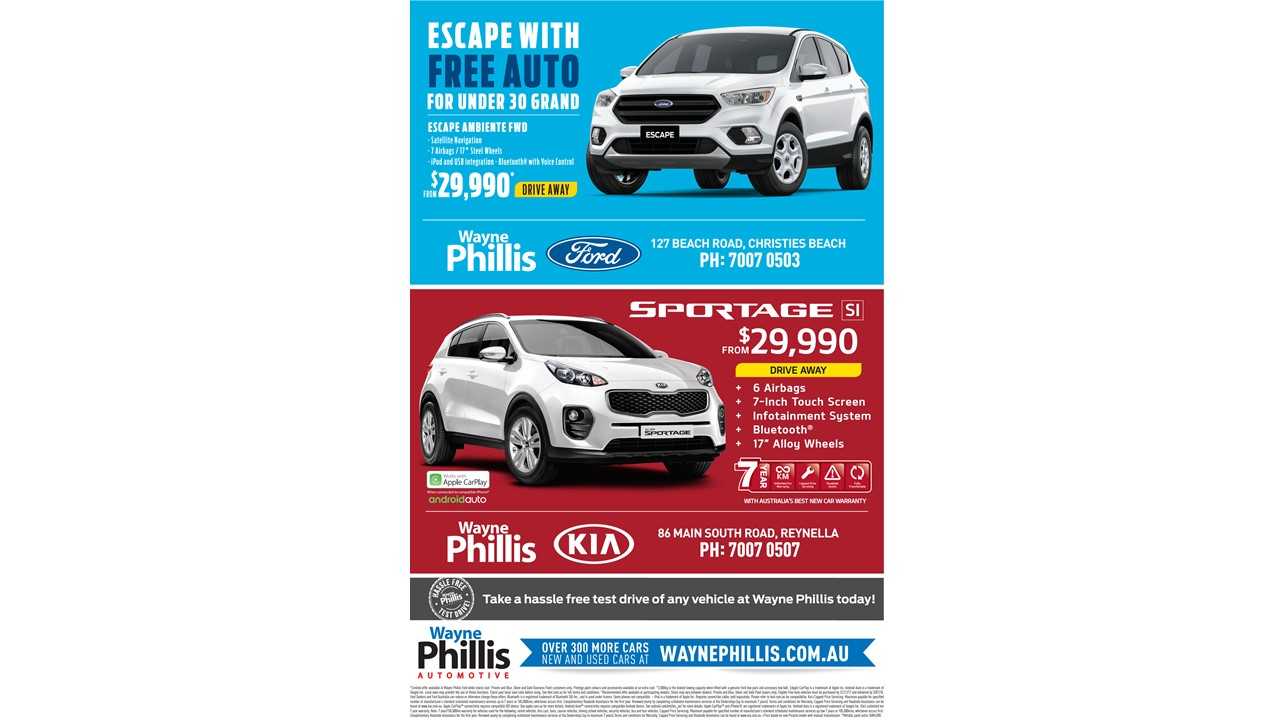 Wayne Phillis
10 November 2017
Wayne Phillis is a regular advertiser on the blueboard shopping panels at Hallett Cove Shopping Centre, sharing news on great deals with the local community.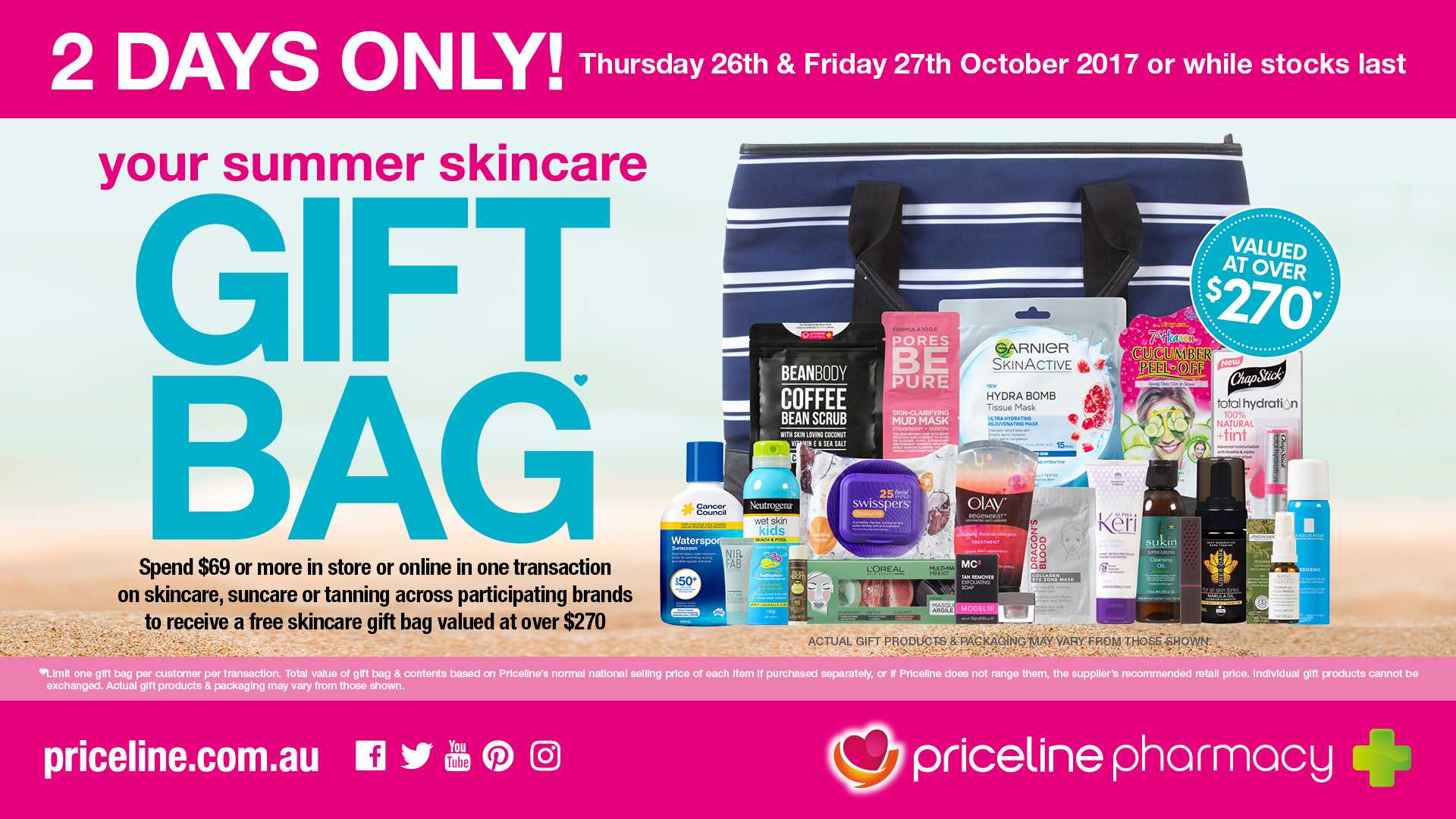 Priceline
10 November 2017
Priceline is attracting more shoppers to its Munno Para store by featuring special offers and promotions on the blueloop screens in the centre's food court.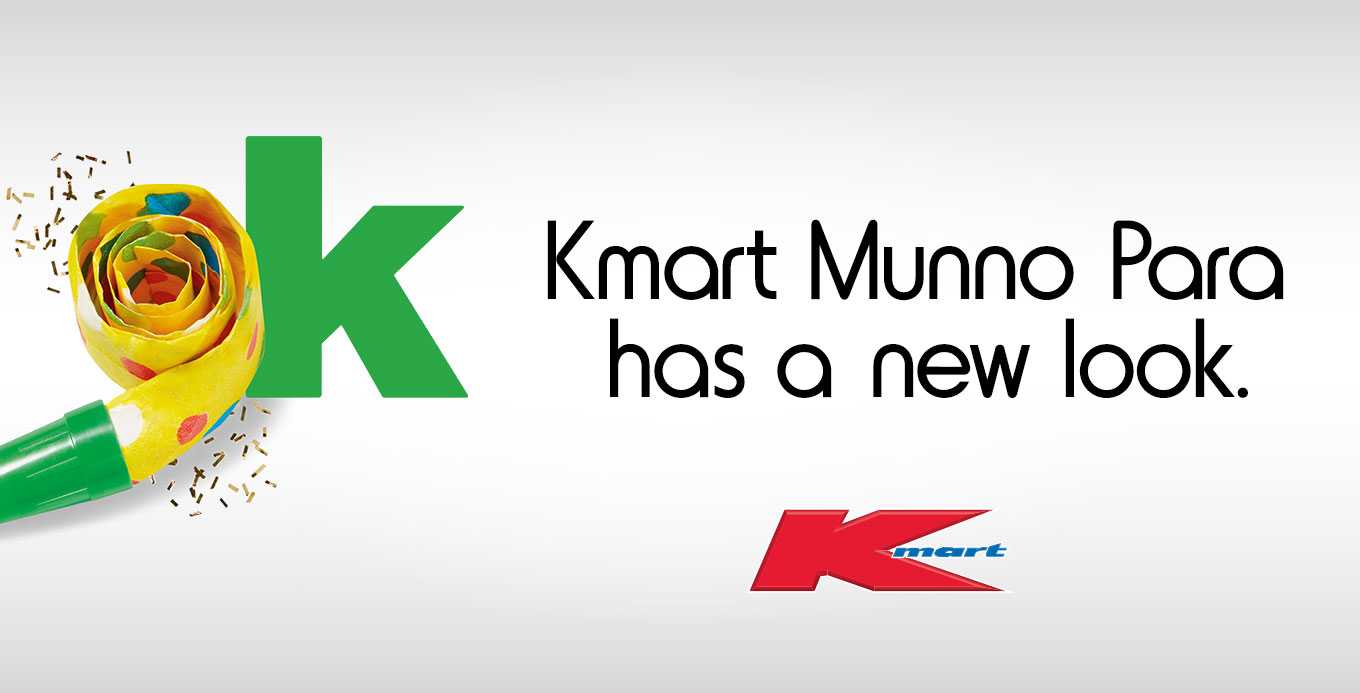 Kmart
10 October 2017
Kmart Munno Para has a fresh new look and we're helping them to let shoppers know with blueboard poster panels and a regular spot on our blueloop screens in the shopping centre's food court.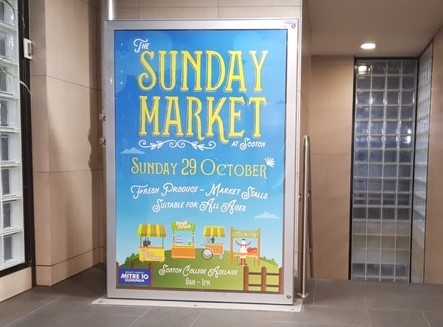 Scotch College
10 October 2017
We're loving the creative for Scotch College's Sunday Market on 29th October. Well worth a visit!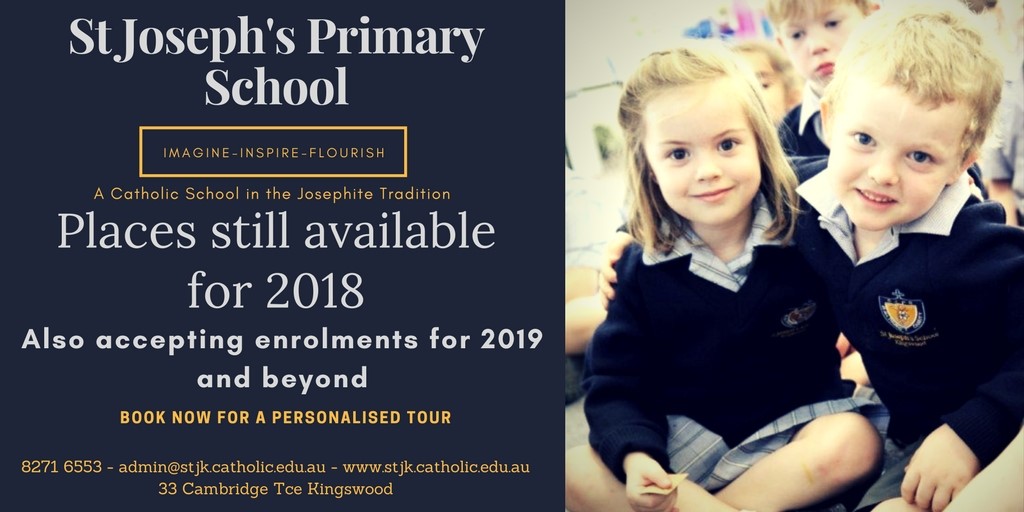 St Joseph's
19 September 2017
St Joseph's Primary School at Kingswood is using Blueloop at Mitcham Square Shopping Centre to let the local community know places are still available for 2018.
Thank you
19 September 2017
They're the words we all love to hear. Steve Dangerfield, Account Director at Communikate et al, shared some positive feedback about our fast turnaround times on letterbox distribution – 'Thank you for your continued outstanding service'. Thank you Steve, it's our pleasure.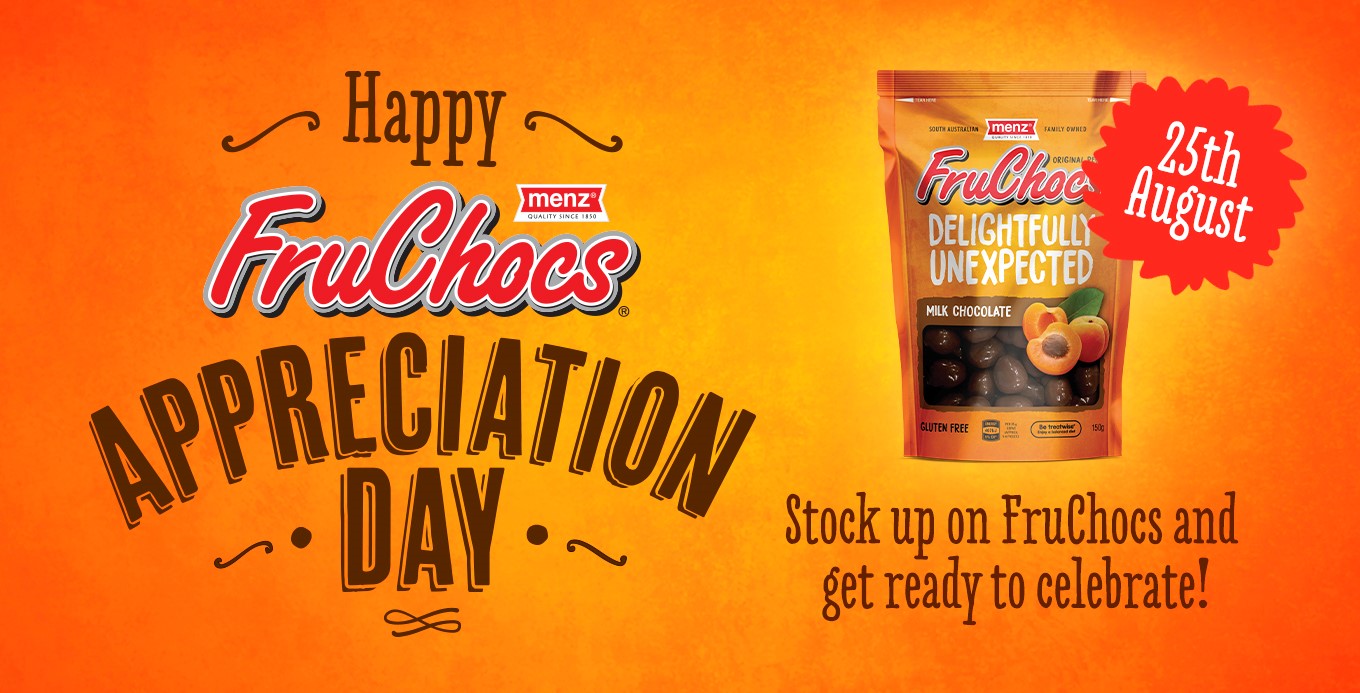 Fruchocs Appreciation Day
19 September 2017
Blueloop digital screens are perfect for short term campaigns, like this recent one for Fruchocs. We can program our digital screen network to run campaigns for just one day.
City Tram Extension
22 August 2017
Blue Tongue is currently working with the Department of Planning, Transport and Infrastructure to advise the public of the city tram extension. The extension will see an additional 1 kilometre of tram line along North Terrace to the east end of the city, and four new stops will be added.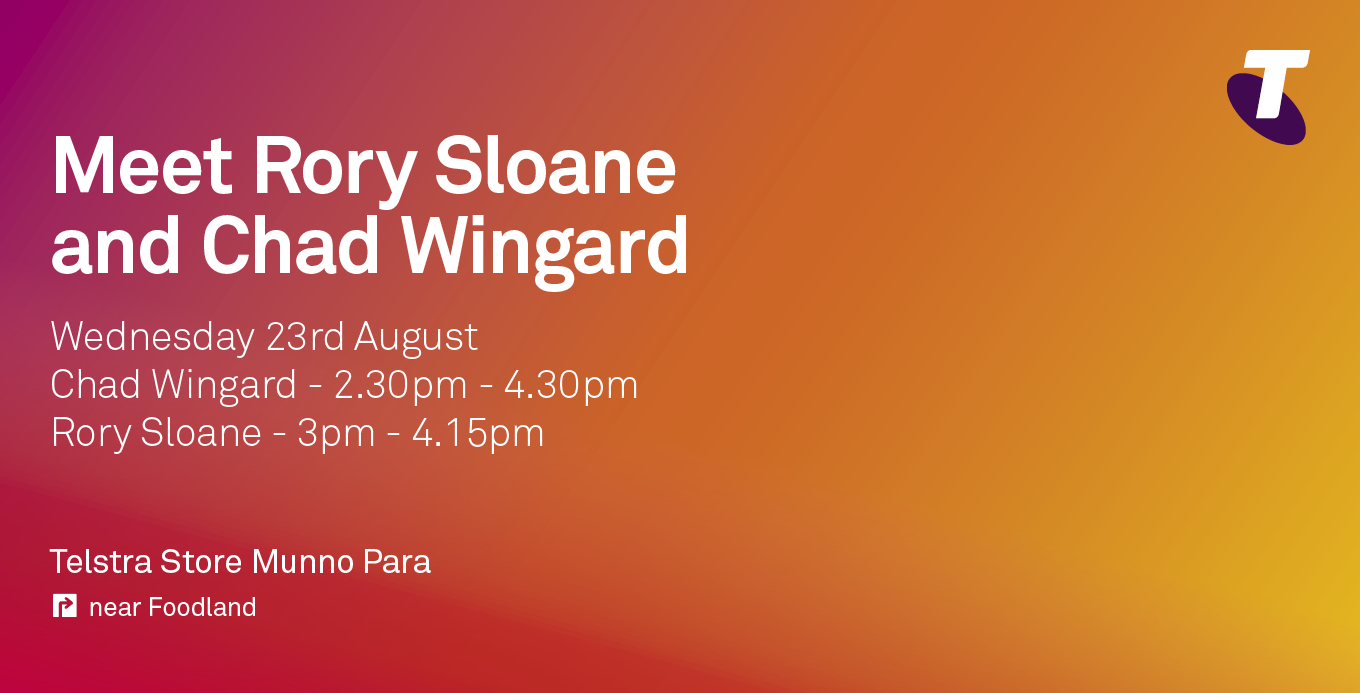 Telstra tunes in
22 August 2017
A great example of using blueloop. We loaded this screen for Telstra at Munno Para Shopping City in super quick time so they could get the word out about their event.
Blueloop launches in Adelaide
22 August 2017
BlueTongue Outdoor has just launched 'blueloop' a network of digital screens located in supermarkets and shopping malls across Adelaide. We've put them in high dwell areas like deli counters and checkouts to help our clients get noticed by the locals.